09/11/2021
Advanced Small Business IT Services for Your Company Needs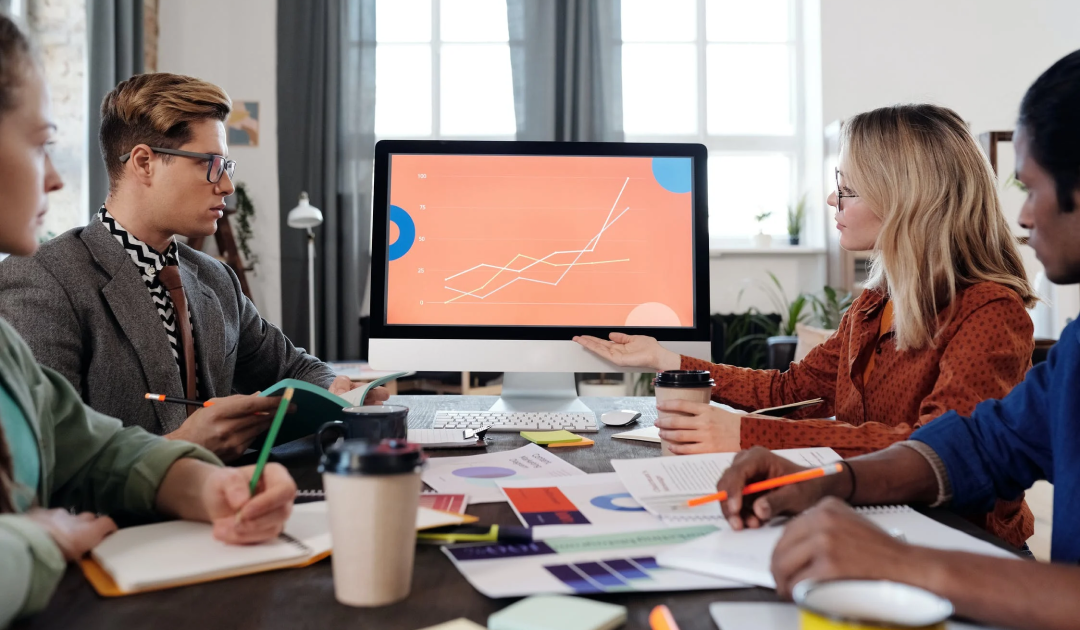 Get a Complete Suite of Small Business IT Services to Grow Your Business
Have you ever thought about what benefits you can get from IT services? Irrespective of whether you are a small, medium, or large business owner, you will need the right IT infrastructure, database management, cloud computing, network security, hardware support, and more IT services that can help drive your business in the right direction. Despite this, you also require the right technology to grow your business and get a competitive benefit.
Choosing the right small business IT support provider is the most crucial decision you make for your business. Pro IT Solutions can be the right choice for reliable IT services as we believe technology is a significant factor in the growth of the business.
IT services for small businesses provide you with a number of benefits:
Reduce stress - by utilizing customized IT services, you can focus on the core functionality of your business
More support - IT support provides fast response times when there are issues
Cost Savings – a well-designed and resourced IT system doesn't have to be expensive, but the time savings and improved efficiency can be significant.
Latest technology – are you using the right IT tools for your business? A good IT Services provider will keep up-to-date with the latest technology and give you the opportunity to benefit from this knowledge and expertise.
Safety and Security –an essential part of your IT system that needs constant assessment and updating.
Disaster recovery – do you have a system that offers this provision
Being a small owner-operated business ourselves, we understand small/medium-sized businesses. Time is precious and having IT that is easy to understand and use will help you save money and improve efficiency. We will keep the technological side of your business running so that you can focus on your core products and services. With small business IT support, we can help you meet your business goals faster.
Some small businesses often equate IT services and solutions with high costs.  It doesn't have to be – we offer a complimentary assessment of your current IT system and, after talking about what's important to your business, can offer a choice of solutions and cost.
Small business IT Services don't have to be expensive
IT services for your business can vary. Whether you just want ad hoc IT support, are considering a move to a cloud-based solution, or need a more sophisticated network solution with ongoing management, Pro IT Solutions can help. We won't try and sell you something you don't need – our solutions are customised according to your business needs.
What Can You Get from IT Services for a Small Business?
IT Services encompass a number of different elements, including:
Cloud Solutions We create a flexible way to help you access your data or information virtually any time, anywhere.
Managed IT Services We offer you managed IT services for your firm, so you can focus on the rest of your business tasks.
Networking Solutions We offer you networking solutions to meet your business needs and allow you to grow rapidly.
Microsoft 365 Business Voice Outsource your work or collaborate with others from anywhere through Microsoft 365 business voice.
Backup & Disaster Recovery We offer you backup & disaster recovery for your business data, IT systems, and applications.
Cyber Security Solutions To prevent data theft and information tampering, Pro IT Solutions offers you cyber security solutions.
ICT Procurement Services With our ICT procurement services, your product purchasing process will become simple.
Business Connectivity With the high demand for data services and innovative internet, we offer you fast, reliable, and secure connections.
IT Support Services You can get 24/7 IT support and IT consulting services include cloud-based solutions, technical accounts and project management.
Database Management Database management includes sorting and organizing the data to ensure security and compliance of data-driven applications.
System Assessment System assessment can be done to evaluate systems and give you detailed interpretation and recommendations to ensure optimal system performance.
Ad-hoc Support If system crashes or anything happens wrong with your systems, then ad-hoc support will ensure detection and removal of viruses from your system to keep your system free from any damage.
Running a business is not an easy task – let Pro IT Solutions look after your business technology and it will be one less thing for you to worry about. Being one of the best IT solution providers, we leave a ripple effect on how business' internal functions and services are executed. For a growing company, everything should be up to the mark without any loophole, and this is where IT services can help you reach business success.
Conclusion
To sum it all up, IT services cover a broad range of organizations and services. Without IT solutions, no business can survive in this ever-growing world. If you ever find your business in urgent requirement of IT system upgrade, you can have personalized IT support offered by Pro IT Solutions.